Rwanda 2006
A road trip through the land of a thousand hills

My sister and I travelled to Rwanda together in 2006 for very different reasons. She was reporting for The Telegraph on the Gacaca trials, 12 years on from the horrors of 1994. I was there to write about the growth of mountain gorilla tourism, an industry that was starting to draw large numbers of western tourists, keen to meet these magnificent, endangered apes in the wild.

Every Rwandan we spoke to talked of the genocide - everyone had lost someone, if not their entire family, and they wanted to talk about it, they wanted us to know. We heard the same message time and again - the world must not forget what happened here. Visiting the memorial sites at Murambi and Nyamata were harrowing experiences, but no tourist should pass these by. This small mark of respect really is the very least a visitor from the West can do after our governments did nothing while a million men, women and children were murdered.

Rwanda is such a small country, so lush, so beautiful and so calm that it's sometimes hard to believe that something so unimaginably evil could have happened here. Its nickname is the land of a thousand hills and this only seems to be a slight exaggeration. The view from the Volcanoes Lodge, where we stayed for our gorilla excursion, is one of the most spectacular I have encountered. Perched on top of an isolated hill, with the cloud-ringed Virunga volcanoes in the background and Lakes Burera and Ruhondo to either side on the plains below, it is a sight that I would urge everyone to take in at one point in their life.

As for the gorillas, this was my first encounter with them. I have since photographed mountain and lowland gorillas in three further African countries, which should give you some idea of the impact this experience had on me.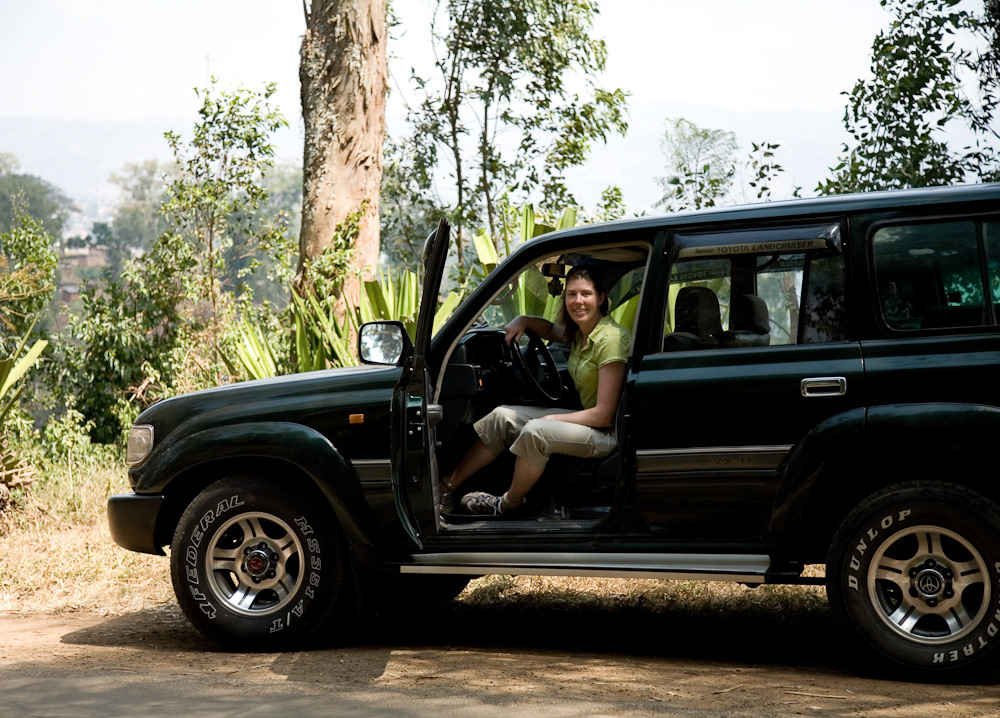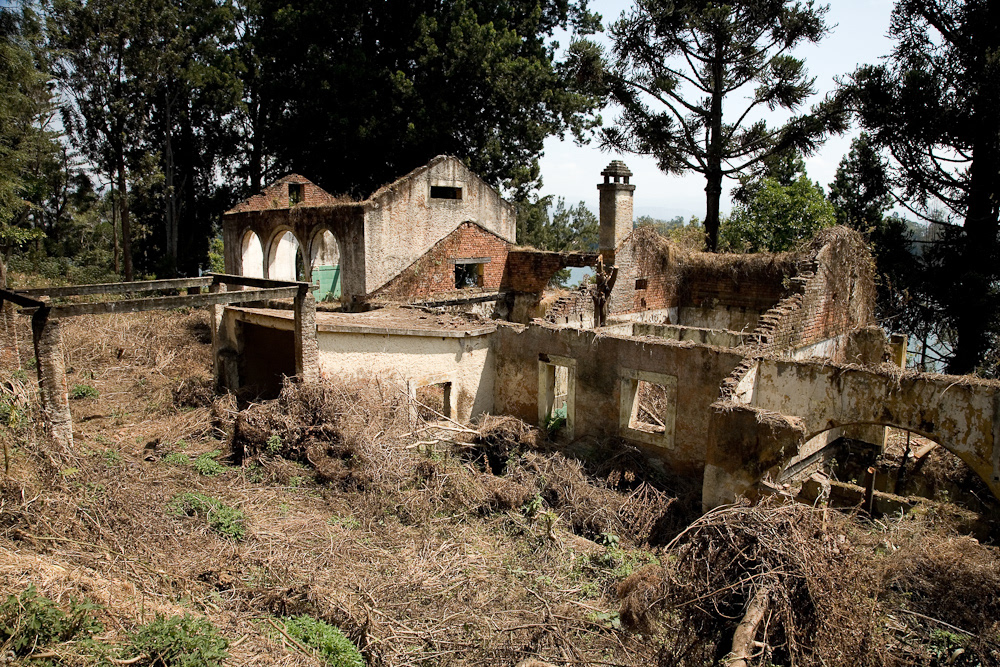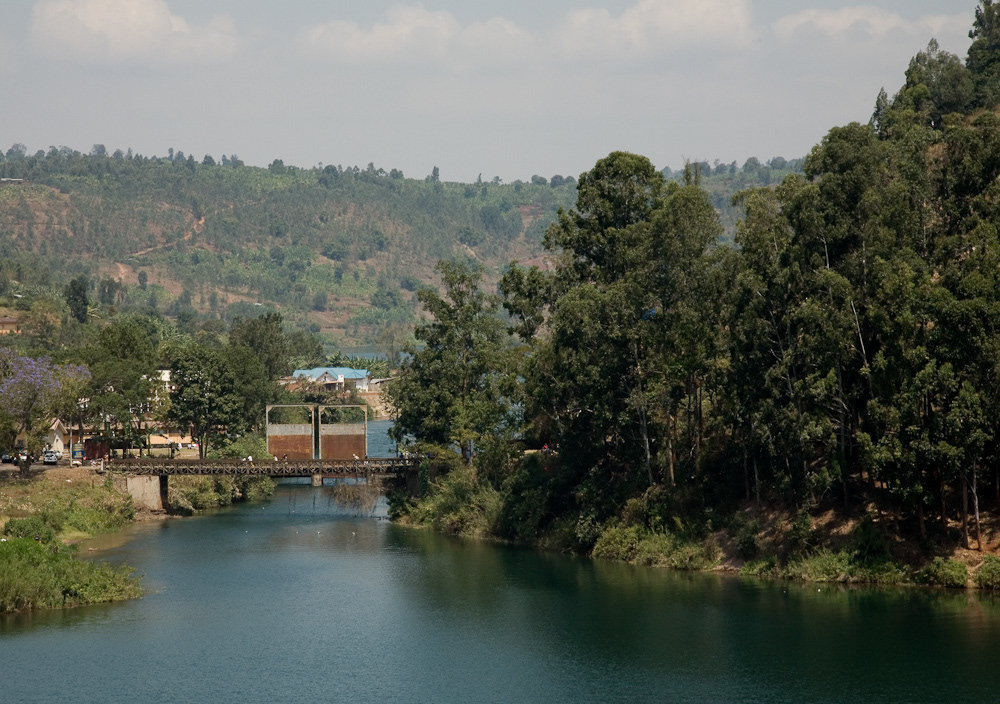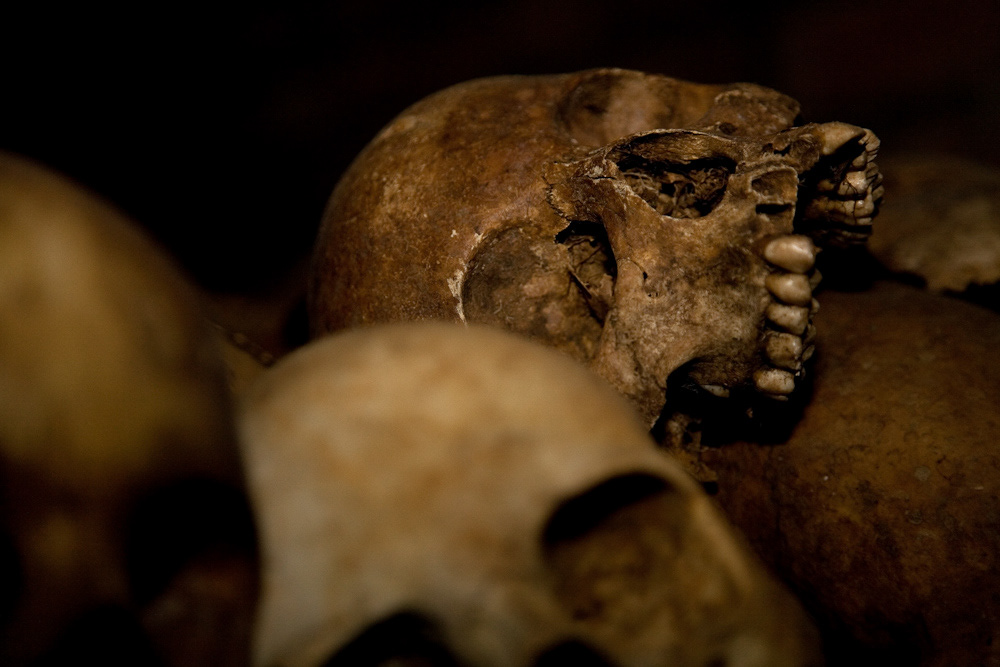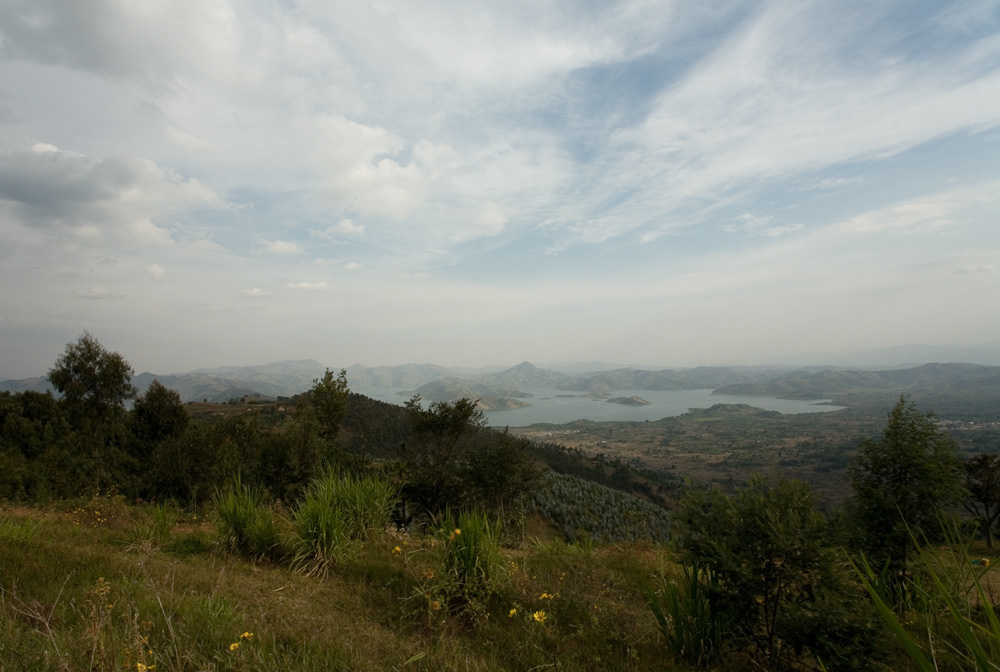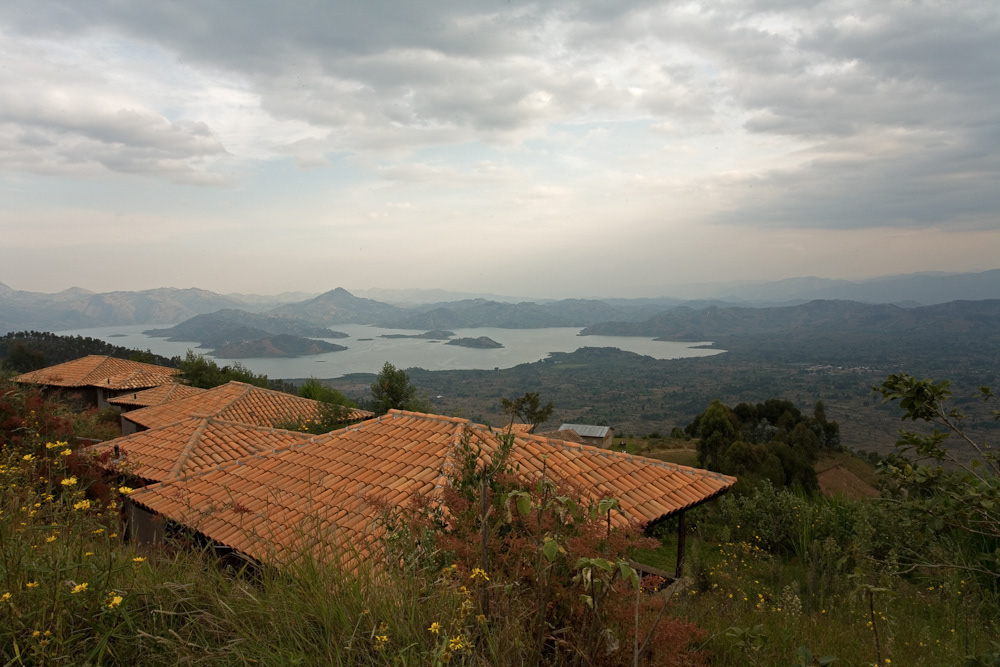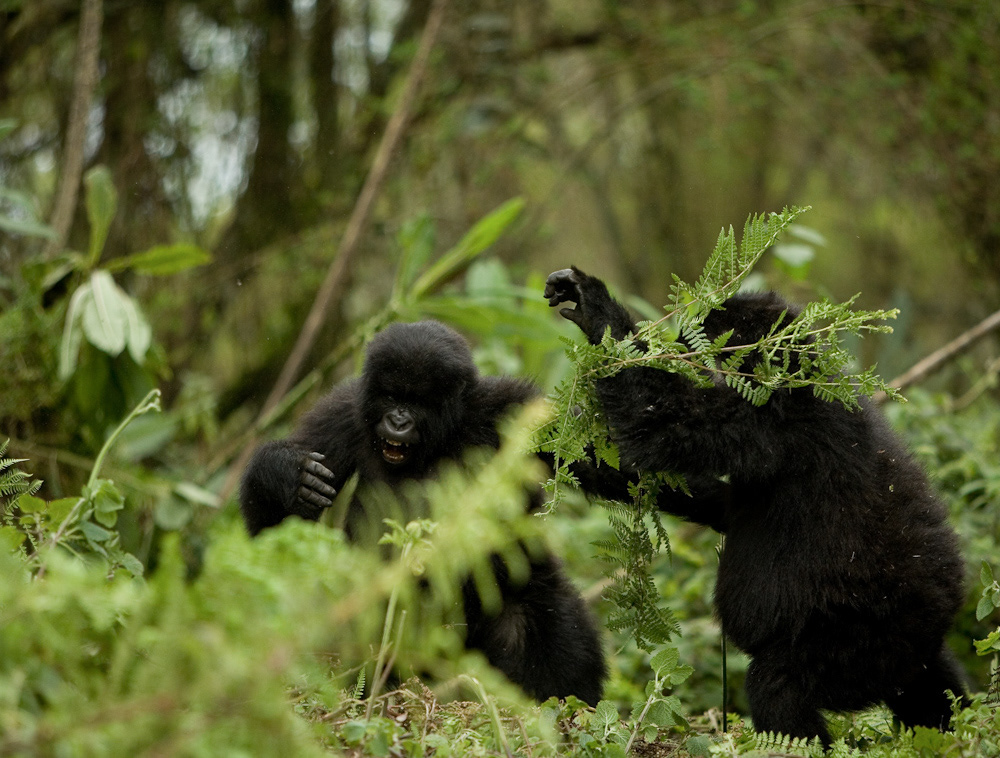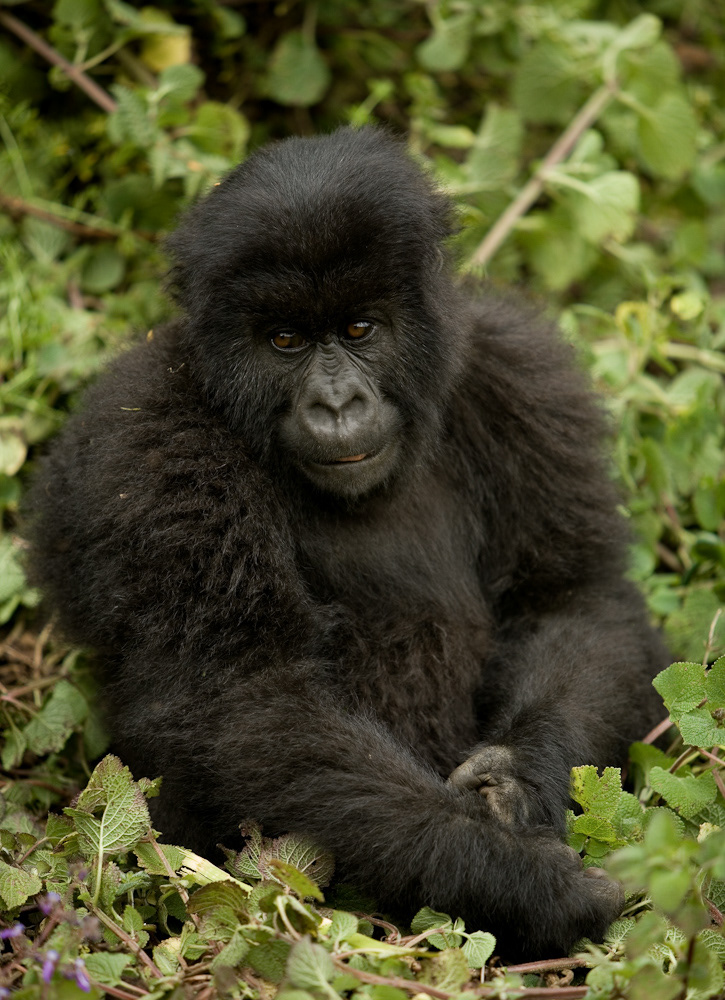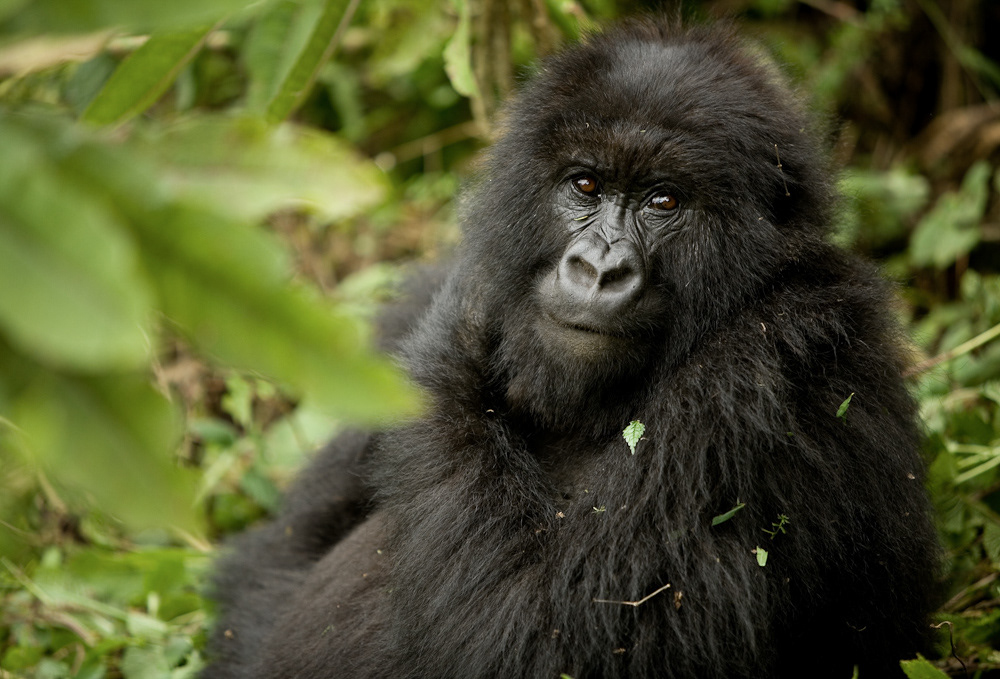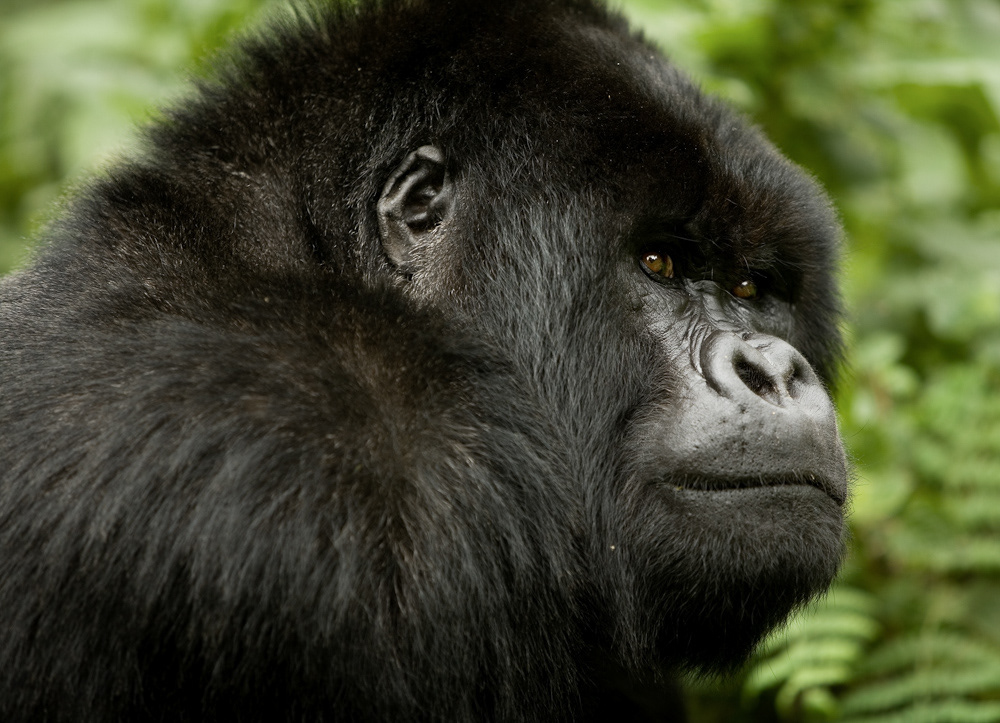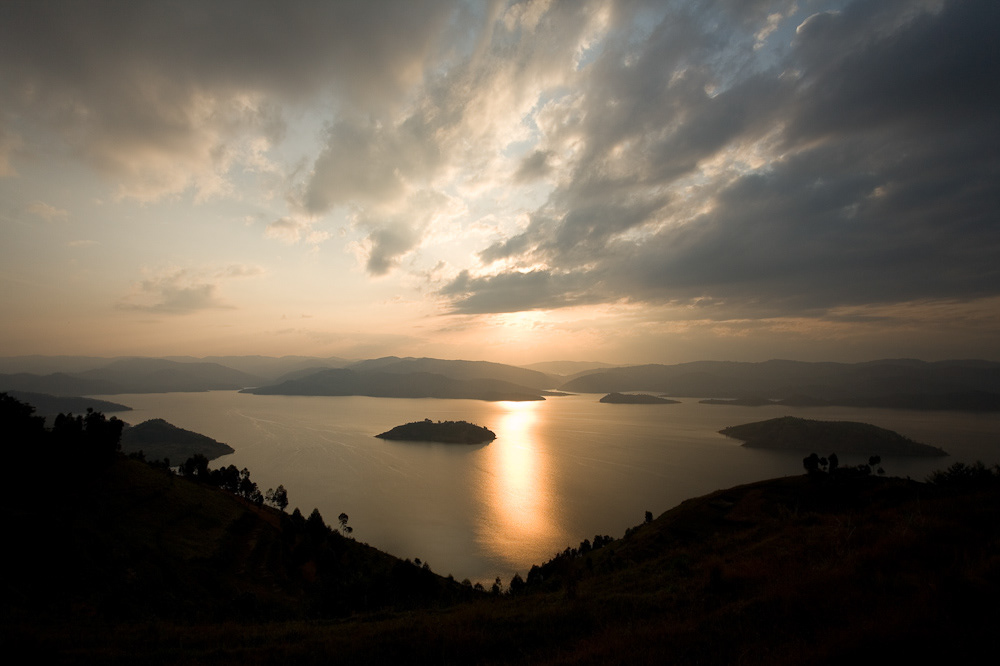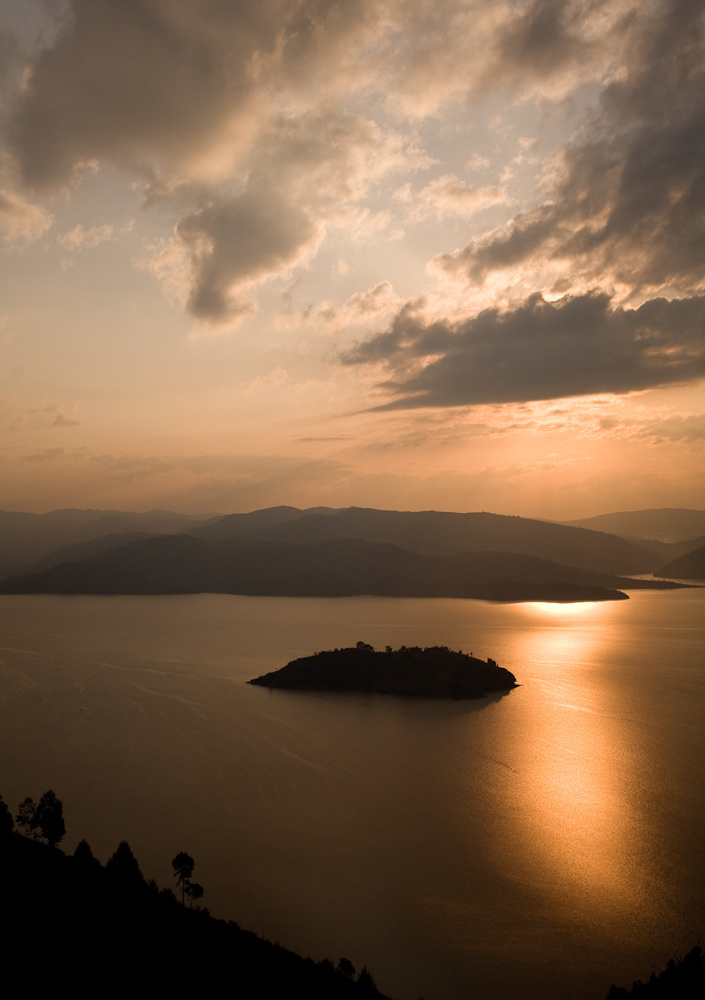 © James Hopkirk / MSN.co.uk 2006
Tracking gorillas in Rwanda



Rwanda may conjure up images of war and genocide, but 14 years on, the tiny African country is recovering. James Hopkirk travelled 8,000km to visit some shy residents - the mountain gorillas
Suddenly everyone stopped talking. Rooting around in my bag, I grabbed my camera and looked up. Ten metres away a large silverback gorilla was staring at us intently through the undergrowth.
"Slowly move forward," instructed Francis, our guide, "but don't get too close." In silence we shuffled along the narrow, machete-cut path through the scrub until it opened out into a small clearing. And there they were: six, seven – no - eight colossal hulks of jet-black fur with biceps the size of my waist, sat nonchalantly chewing on wild celery stalks. And scrapping just a few metres in front of us were two tiny infants. The nearest turned and gave us a cursory glance, then tumbled headlong back into battle with its sibling.
3,000 metres up in Rwanda's Virunga Mountains, this was my first introduction to the Susa family, a group of 36 wild mountain gorillas that I'd travelled nearly 8,000km to meet.
For most people the mere mention of Rwanda conjures up bloody images of the 1994 genocide in which, according to UN figures, 800,000 men, women and children were slaughtered in just 100 days. In Rwanda, where they're still unearthing bodies, they put that figure at well over a million.
But 12 years on and the country is starting to recover. The government is stable, most of the Rwandans who fled to neighbouring countries have returned and tourist numbers are now higher than before the genocide. It's not hard to see why.
Nestled in the heart of central Africa and surrounded by Uganda, Tanzania, Burundi and Democratic Republic of Congo (DRC), Rwanda is a tiny country, a speck on most world maps, about the same size as Wales. But it is breathtakingly beautiful. Its undulating landscape has earned it the nickname "the land of a thousand hills", and thanks to plenty of rain those slopes are covered in lush greenery for much of the year. It was a country I'd vowed to visit since my father first told me as a child of his travels there in 1951.
There are no direct flights from the UK to the capital, Kigali, so the trip involved connecting in Nairobi. But once there it's just a two hour drive north to Ruhengeri, the access town for the Virunga Mountains. These 'mountains' are in fact a chain of nine volcanoes which run along the border with Uganda and DRC, and are home to Rwanda's remaining gorilla population.
Mountain gorillas are on the World Conservation Union's Red List for critically endangered species, and there are currently just 320 still living in the Virungas, spread across all three borders, with a further 300 in Uganda's Bwindi National Park. Numbers have stabilised in recent years, but extinction is still a very real threat from poaching, loss of habitat, human diseases and rebel activity in eastern DRC.
My sister and I were staying with Volcanoes Safaris, an upmarket operation with offices in the UK as well as Rwanda and Uganda, and we were picked up at the airport by Paul, our terrific Kigali-born driver, in a 4x4 that proved absolutely essential. Our home for the next three nights would be the Virunga Lodge, perched on a vertiginous hill just outside Ruhengeri. The only way up and down is via a steep, rocky unmade road, so unless you own a helicopter, be prepared for a bumpy ride.
But boy is it worth it. With views down over the sprawling lakes Burera and Ruhondo on either side, and with a backdrop of the mist-shrouded Virunga peaks disappearing off into the distance towards Uganda, it is one of the most jaw-dropping locations I've ever stayed in. And with only eight guest cottages dotted over the summit, it's easy to forget anyone else is staying there at all.
The following morning we were woken by the manager at 5.30am for a bleary-eyed breakfast, and then we were off, jolting our way back down the hill to meet our guide at the Volcanoes National Park HQ.
Once there we were divided into gangs of eight and assigned a group of gorillas to track. Tracking permits are strictly limited to eight people, per gorilla group, per day – and you get a maximum of an hour with the primates when you find them. Not surprisingly, permits get booked up months in advance.
In theory, some groups are easier to find than others, but in practice it depends where they settled down to sleep the night before. The reason tracking is done at first light is so that researchers, who study the animals from dawn to dusk, can give the guides an idea of where to look. Throughout our hike Francis maintained radio contact with the researchers to keep him abreast of the group's movements.
Don't kid yourself: it's a tough hike. The initial ascent through what feels like near-vertical farmland is exhausting, and you need a sturdy pair of boots to support your ankles. Once you reach the bamboo forest itself the going is a little easier, but finding the gorillas can take anything from ten minutes to four hours, depending on how fast they're moving. And there's always a possibility that you won't find them at all – in which case there's no refund.
We'd been inside the forest for 45 minutes when Francis told us to put down our packs. I thought we were stopping for lunch. The next hour with the gorillas was one of the most vividly memorable of my life. Although the undergrowth was too thick to ever see all of Susa's 36 members at once, they were constantly on the move all around us, grunting a warning if we got too close, but generally looking entirely nonplussed at our presence.
I'd tracked chimpanzees in Tanzania before, but that didn't prepare me for just how majestic their larger cousins are. Far more peaceful creatures than chimps, they carry an air of immense dignity which is quite awing. For sixty minutes the only sounds I heard were chewing, rustling leaves, screeching infants and the frenzied whirring of cameras.
When Francis finally told us our hour was up, it felt like being roused mid-way through a dream. Dejected, we trudged back to our bags as I silently cursed myself for not having booked a second day's tracking.
Volcanoes Safaris: 0870 870 8480
A four day gorilla safari that begins and ends in Kigali, including a permit for one day's gorilla tracking and three nights at the luxury Virunga Lodge, costs £1,204 per person, excluding flights and based on two people sharing a twin/double room. If you want to do a second day's tracking, extra gorilla permits must be paid for at the time of booking and currently cost USD$375 per day.

© James Hopkirk / MSN.co.uk 2006