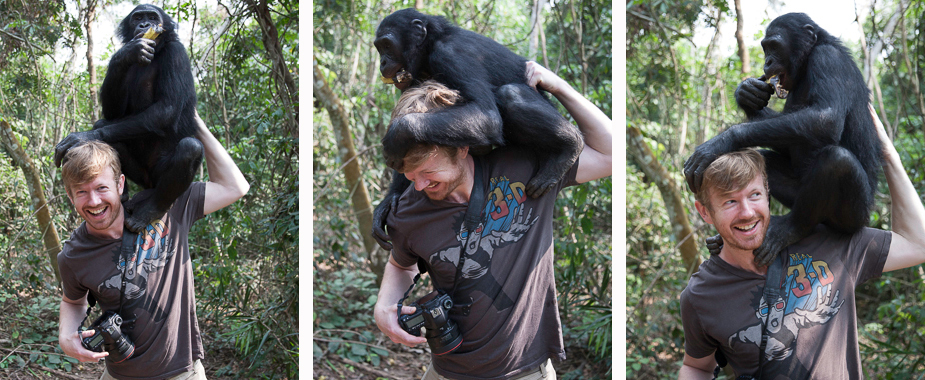 I'm a writer and a photographer, and I've been working as a journalist for 20 years.
My passion is storytelling – combining words, photographs and sometimes moving images to bring complex, often sensitive, issues to life. I want to help people understand subjects they may know little about, and to build an emotional connection in the process.
I've been lucky enough to produce photo stories around the world – in Afghanistan, Benin, Democratic Republic of Congo, Haiti, India, Rwanda, Somalia and Uganda, among others, touching on subjects such as conservation, climate change and tourism.
I also work closer to home, however. In 2015 I began a long-term documentary project –
South London Stories
– exploring some of the harsher aspects of life in the part of London that is my home.
It is ongoing, and I work with more than a dozen small, local charities and NGOs to highlight the vital and underreported work that they do, and tell the extraordinary stories of some of the people they help, often over many months or in some cases even years.
Today, as well as running South London Stories, I write and shoot stories for editorial and NGOs and photograph events and portraits for charities, commercial and individual clients.
I also run photography workshops, and have previously worked with small groups of refugees, young carers and advice centre clients. I teach at the London School of Photography.
My editorial work has been published by The Sunday Times, The Observer, The Independent, Condé Nast Traveller, Huffington Post, Evening Standard, Metro, Buzzfeed, MSN and others.
My corporate and charity clients include Afghanaid, The British Film Institute, ClimateCare, University of the Arts London, The Anne Frank Trust, The Foundling Museum, The Woolmark Company, Simon & Schuster and Glass Door.
For editorial, charity and commercial assignments, or to licence any of my images, you can always reach me at
james@jameshopkirk.com
. I look forward to hearing from you!
In the meantime, I hope you enjoy my photographs.
James Hopkirk, London, 2019